Project of the Century: Silk Road Infrastructures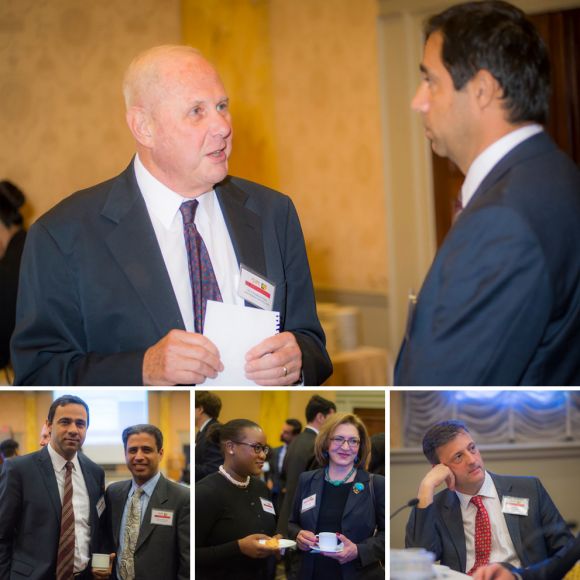 The West Asia Council, collaborating with the Eurasia Center, Claret Consulting, Warren Global Law, and the Institute on China-America Studies are pleased to present a special event in Washington, D.C.
Conference on:

"Project of the Century: Silk Road Infrastructures"

Date and Time:
Monday October 19, 2015, 9:00 am-5:00 pm
Place:

The Cosmos Club, 2121 Massachusetts Ave N.W.
Washington, D.C. 20006
Speakers Include:
Professor Pang Zhongying, Dean, School of International Studies, Sun Yat-sen University, Guangzhou, China
Ian Twinn, Global Head for Transport, International Finance Corporation (IFC)
Dr. Nong Hong, Executive Director, Institute for China-America Studies, Arlington, VA
Julia Nanay, Principal, Energy Ventures, LLC
Ralph Winnie, Jr. Vice President for Global Engagement, Eurasia Center
Brien Desilets, President, Claret Consulting
Alidad Mafinezam, President, West Asia Council
With the participation of the embassies of Eurasian countries in Washington, D.C.
Themes:
Participants will discuss last summer's establishment of the Asian Infrastructure Investment Bank (AIIB) in China as a seismic event in the field of international development, and the need for U.S. engagement and leadership in building, revamping and renovating Eurasia's, and the world's, infrastructures.
Discussions will focus on current possibilities in the development of infrastructure in Asia, including energy and power, transportation and telecommunications, rural infrastructure and agriculture development, water supply, environmental protection, sanitation, logistics, etc.
For more information and to register, please email: info@westasiacouncil.org
For the full presentations made at the event, please visit: www.westasiacouncil.org/resources/silk-road
Organizers: